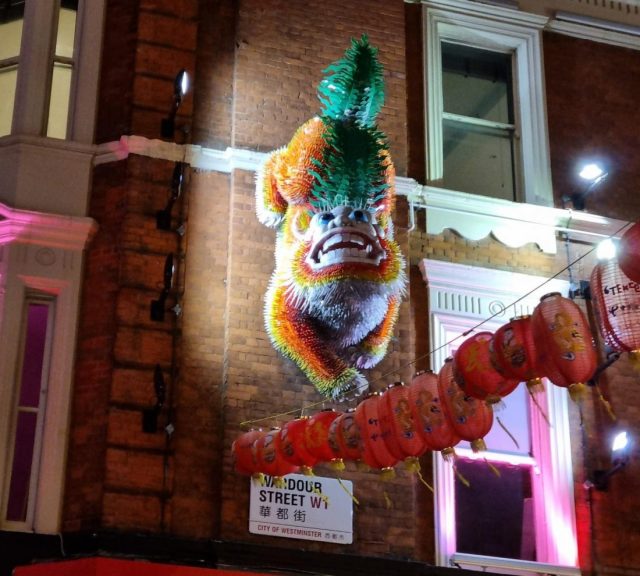 Josephine and I have been going to London for over 45 years and frequently visit Chinatown and Sunday night (21-11-21) we were in town with friends watching Jersey boys for the fourth time and while walking down Wardour Street were surprised to see a very commanding Feng Shui Dragon mounted on the wall.
I have never noticed this before and cannot seem to find any information online to see when it was erected. It looks like it has been positioned for Feng Shui purposes in the way that it faces the end of the street. Either way, it looks very impressive! Can anyone tell me if this has always been here or a recent addition?
This was the fourth time we have watched Jersey Boys, twice in London, once in Oxford and once in Aylesbury town but this last one at Trafalgar theatre was the best production yet…Oh what a Night!
I love walking around Chinatown and am constantly looking out for Ba Gua mirrors or a carefully placed Feng Shui countermeasure cannon that faces their competitors, it gets very competitive in this part of the town and these type of Feng Shui cures I do not subscribe to as they are more destructive than protective and I would never advise a client uses these types of attack on a Feng Shui consultation.
I have posted some photos below of our day in London, I hope you enjoy them as much as we enjoyed our day, it was so good to be back in London and I have to say it all felt very normal with no sign of there being a Covid scare, I think this is good and we are over the worst.